We were absolutely thrilled to welcome comedian Rosie Wilby on to NonFicPod. Her latest book, The Breakup Monologues, is out this months and to celebrate she joinedus to talk bad relationships, good breakups and correcting your ex's spelling!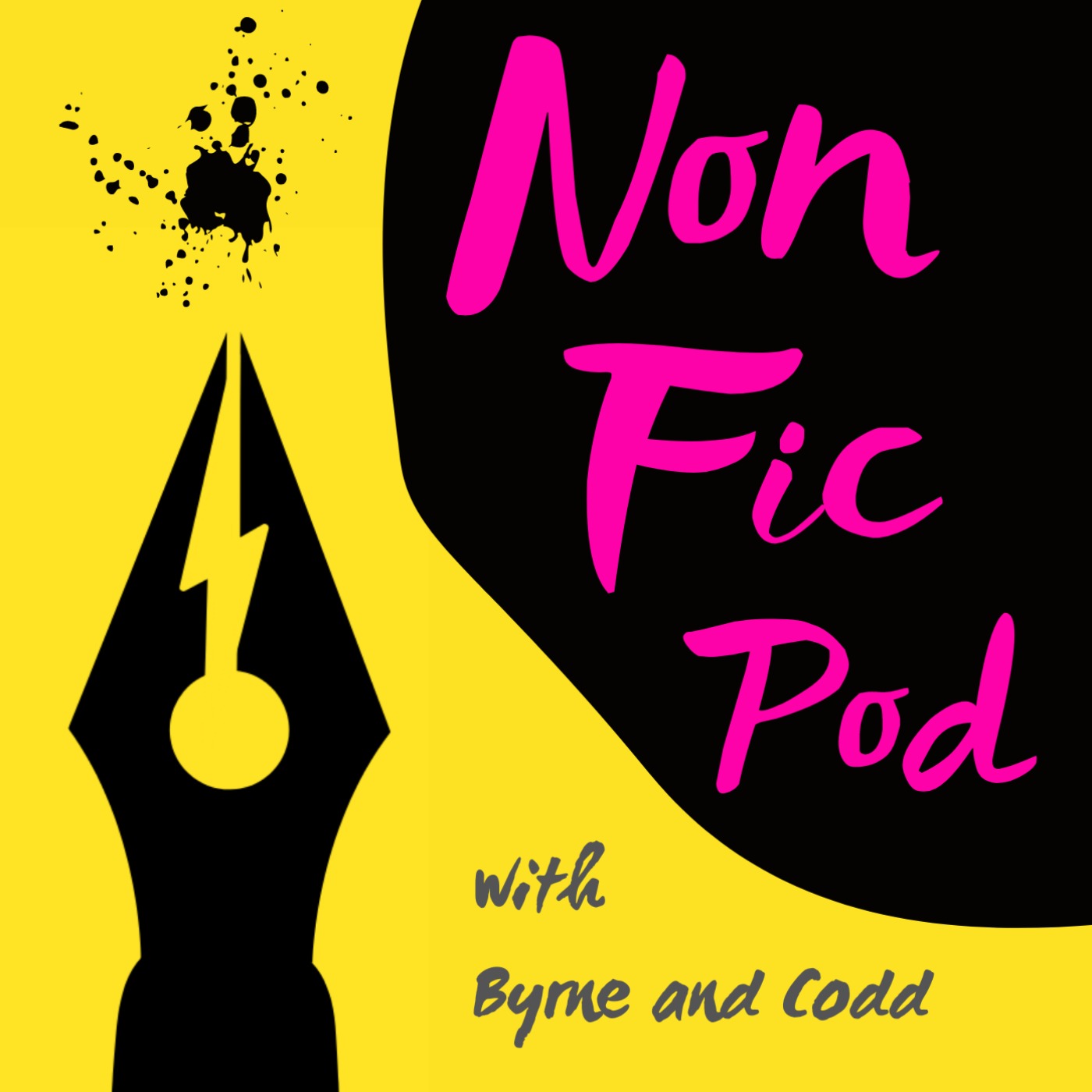 Nadia Owusu – Aftershocks
–
NonFicPod
This episode's transcript can be found hereNadia Owosu is a woman whose life story spans continents. Losses and uprootings marked her early life, leaving her with questions about her worth, her identity, even her sanity. A woman with an emotional seismometer, always attuned to the possibility of loss, she witnessed civil war, terrorism, and the ravages of colonialism and anti-blackness. She was also abandoned by her birth mother, lost her father to cancer, and fought with her widowed stepmother for the truth of her father's memory.Described by Margo Jefferson as "rigorous and luminous" and by Xiaolu Guo as "intense and intimate" Aftershocks is a beautiful, moving, unflinching memoir of a woman who transcends boundaries and defies categories. GuestYou can find Nadia Owusu on twitter at @NadiaOwusu1 on Instagram @wheresnadia and online at nadiaaowusu.com. Her Whiting Award-winning memoir Aftershocks is available now. available now.Works & Authors Mentioned:Go Tell It on the Mountain – James BaldwinRen Hang (Eponymous)How to Build a Human – Emma ByrneFind Us Online- Twitter:
https://www.twitter.com/thenonficpod-
Bookshop.org:
https://uk.bookshop.org/shop/nonficpod
(purchases here support us and independent booksellers in the UK)- Patreon:
https://www.patreon.com/thenonficpod-
Ko-Fi:
https://ko-fi.com/nonficpodCredits-
Hosts: Emma Byrne and Georgie Codd- Producer: Emma Byrne and Georgie Codd- Guest: Nadia Owusu- Social Team: Beatrice Bazell and Felicity Quick- Composer: Mike WyerAbout UsBrought to you by author and publishing rockstar Georgie Codd and author and broadcaster Emma Byrne, NonFicPod is your home for the latest nonfiction must reads. Our premium podcast, Sh*t I Wish I'd Known teaches you the lessons that we (and our guests) have learned about writing – and about life. Get bonus content on Patreon See acast.com/privacy for privacy and opt-out information.